Baca Short Courses
Age 16-18 years old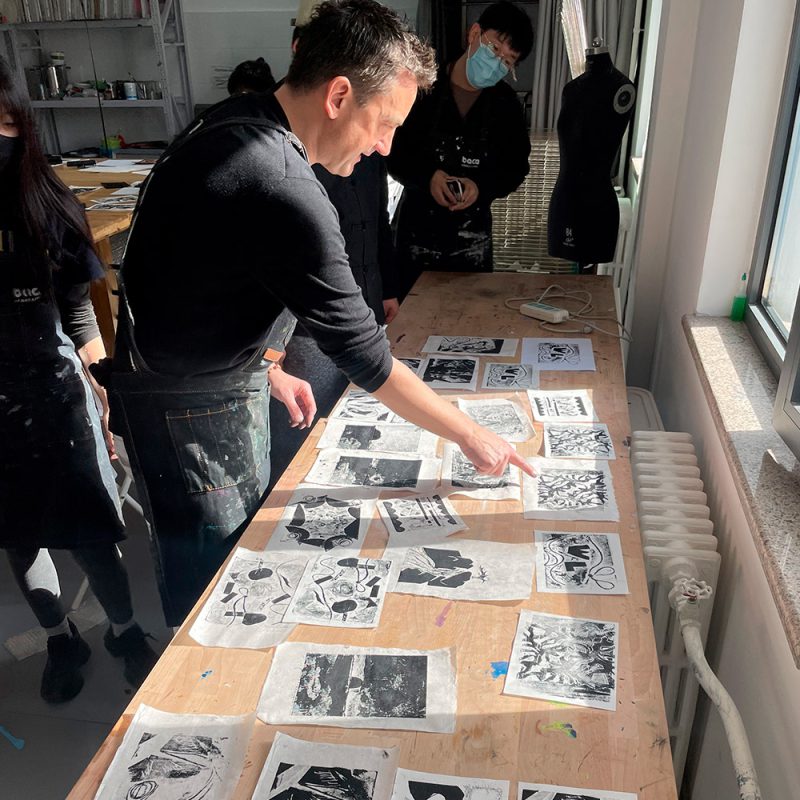 Location
BACA Art Center, East Side Ground Floor, Building B, Yonghe Tower
Join the class
2023-08-04
Mixed-media printmaking workshop
The course will focus on developing students' painting skills and creativity by learning various painting techniques and using different materials. The goal is to help students understand the role of painting in illustration art, grasp the basic theories and knowledge of illustration, become familiar with various painting tools and materials, master the professional techniques of illustration creation, and possess the foundation of artistic creation.
Printmaking is an indirect art form that uses "plates" as a medium. It involves the practice of creating drafts, making plates, and printing to transform the "plate" into the language of the image. As an extension of printmaking as an art form, mixed media printmaking focuses on expanding the range of plate materials and diversifying printmaking techniques. As a practical artistic language, mixed media printmaking emphasizes the combination of creative techniques and materials. Its unique artistic language allows students to break free from the constraints of traditional representational art forms and express their individualized language freely.
The emphasis on technique in mixed media printmaking is not as profound as in traditional printmaking. It is a relatively open art system that seeks to integrate multiple approaches and has a high tolerance for new materials and creative methods. It has advantages such as easy access to materials, versatile production processes, and strong experimental characteristics. It is a synthesis of handicrafts and painting, and its unique combination of comprehensiveness, artistry, and enjoyment is highly suitable for fostering creativity and practical abilities.
The course will provide several valuable takeaways:
In the "Mixed Media Printmaking" art workshop, students will explore materials and express their inner emotions boldly through artistic practices such as drawing, collage, pasting, carving, and printing, based on their life experiences, visual encounters, and visual perception abilities. During the practical process, students can focus more on individual artistic expression, selecting creative materials from daily life in different aesthetic forms, and experiencing the charm of printmaking art.
At the same time, students will gain a basic understanding of the fundamental knowledge, artistic characteristics, plate-making, and printing methods of mixed media printmaking. They will realize that mixed media printmaking can be a tool for painting, a material for painting, or a creative mode of expression.