Beijing Academy of
Creative Arts
The next generation in art, design, and media.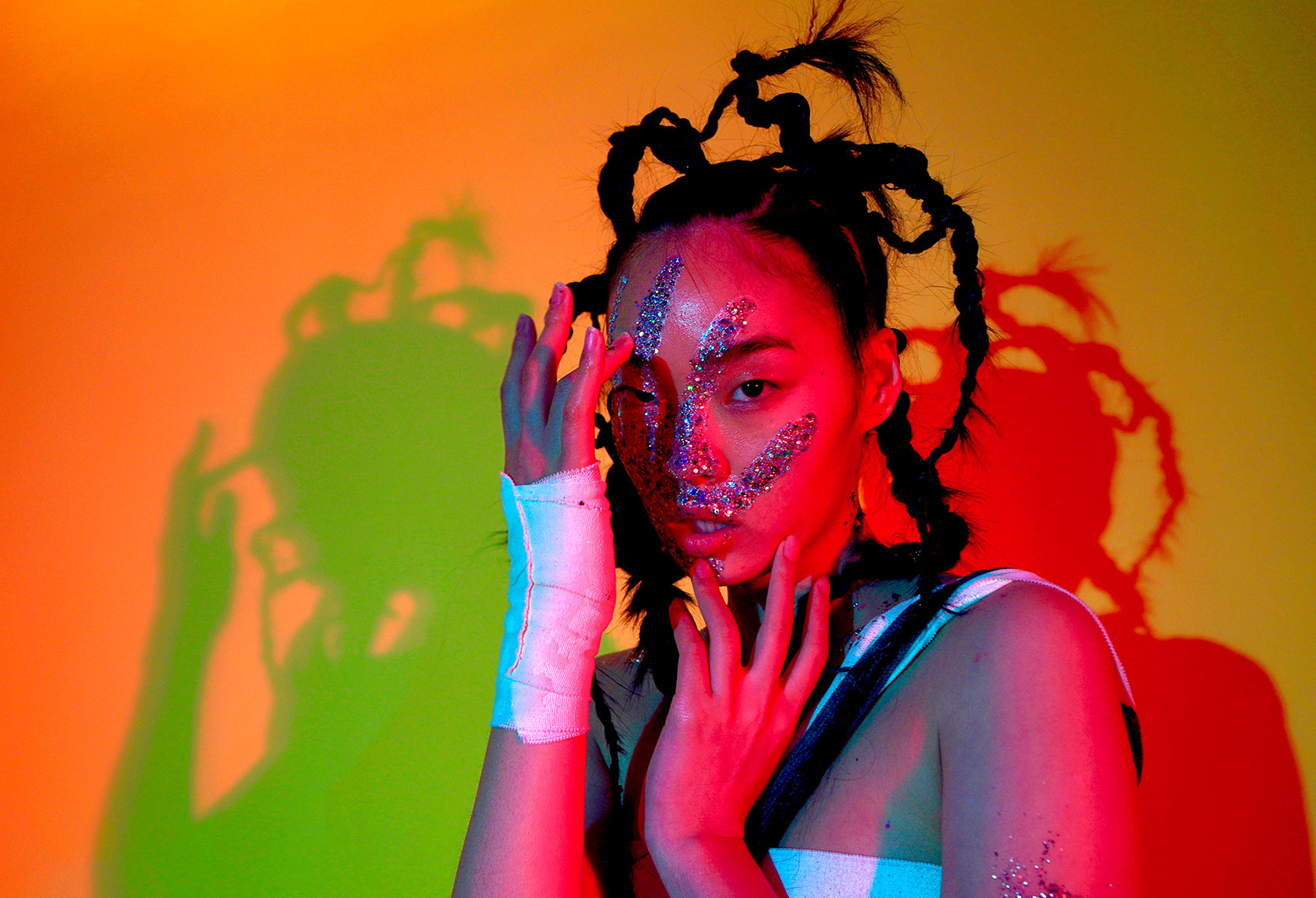 Foundation
Excellent preparatory courses for high school students aiming to study art and design or media.
BACA Foundation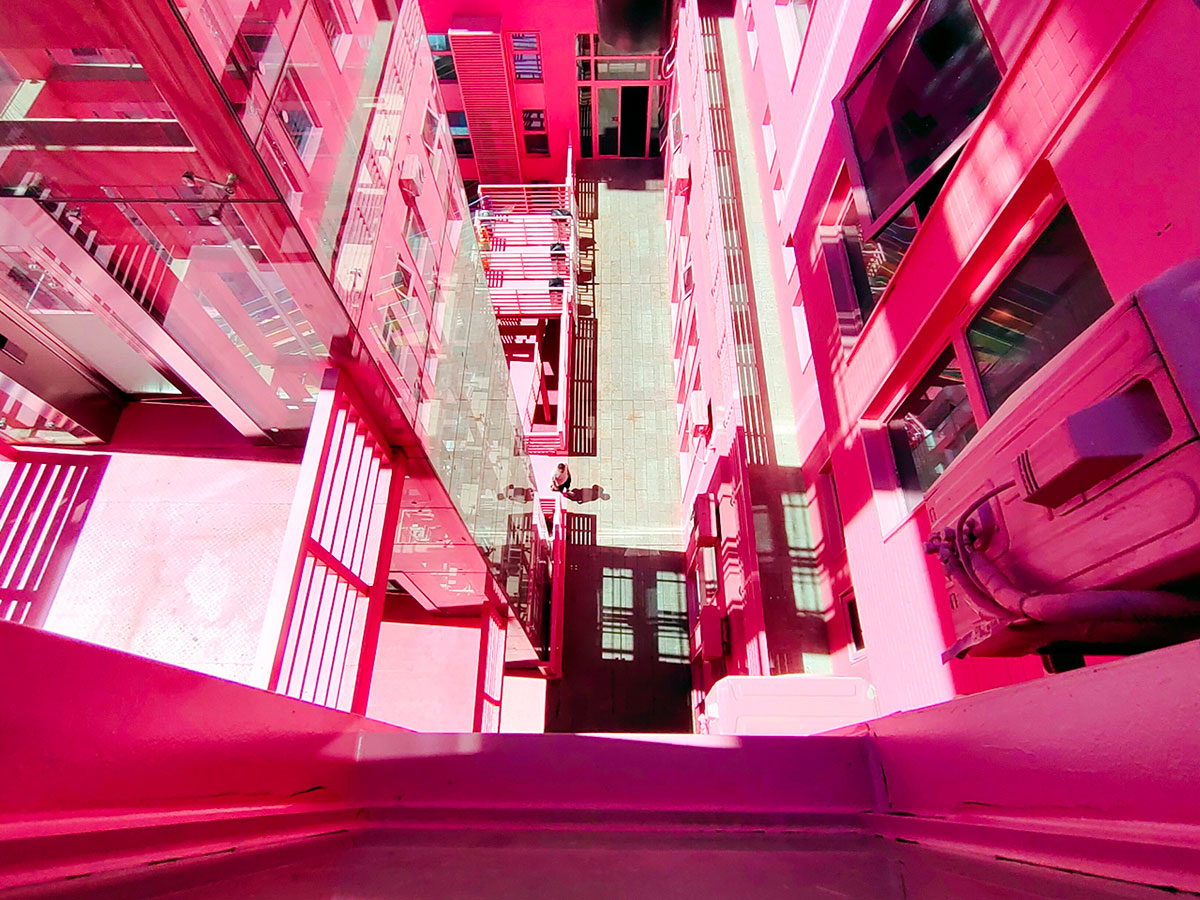 Fashion & Art
Management
Excellent preparatory course for high school students striving for a management career in art, design or media.
BACA Fashion & Art Management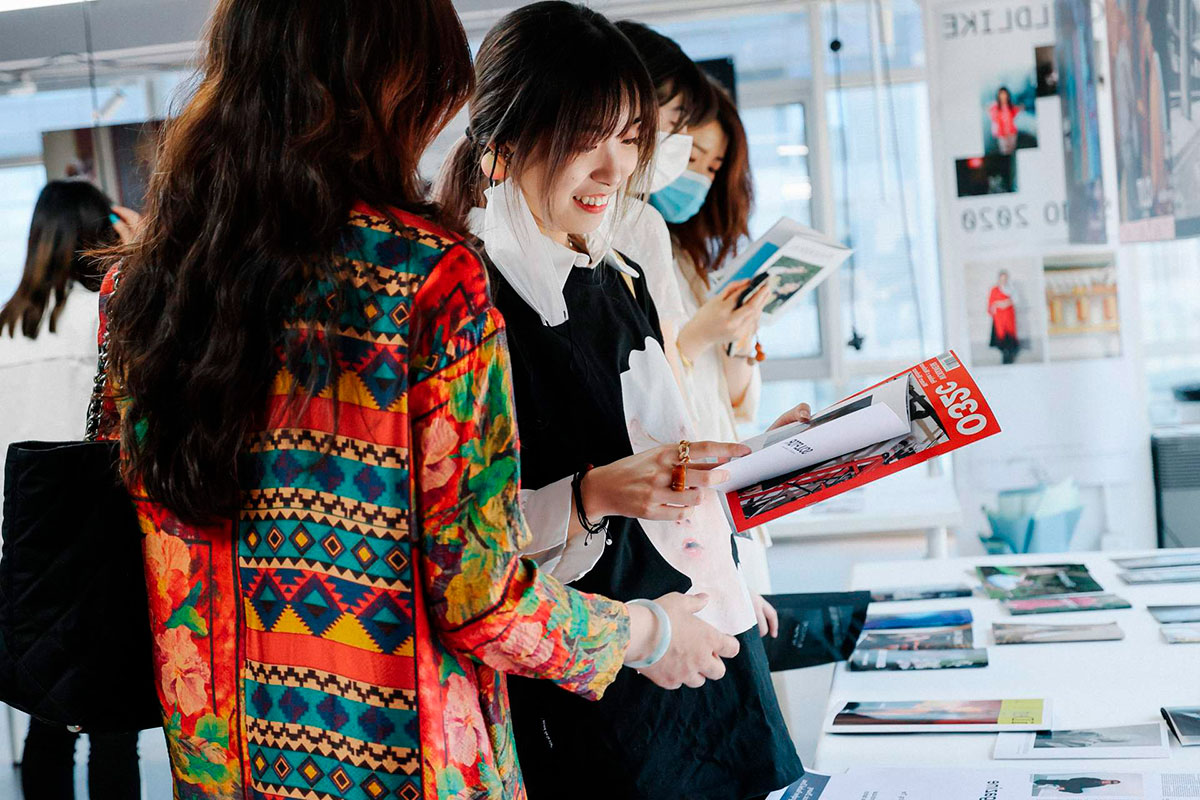 Baca A-Level
The first step into the international art, design and media cosmos in China for middle school students.
BACA A-Level
Baca:Portfolio
Receive expert advise on the theory and praxis of creating a portfolio that stands out and gets you into the art school of your dreams.
BACA:Portfolio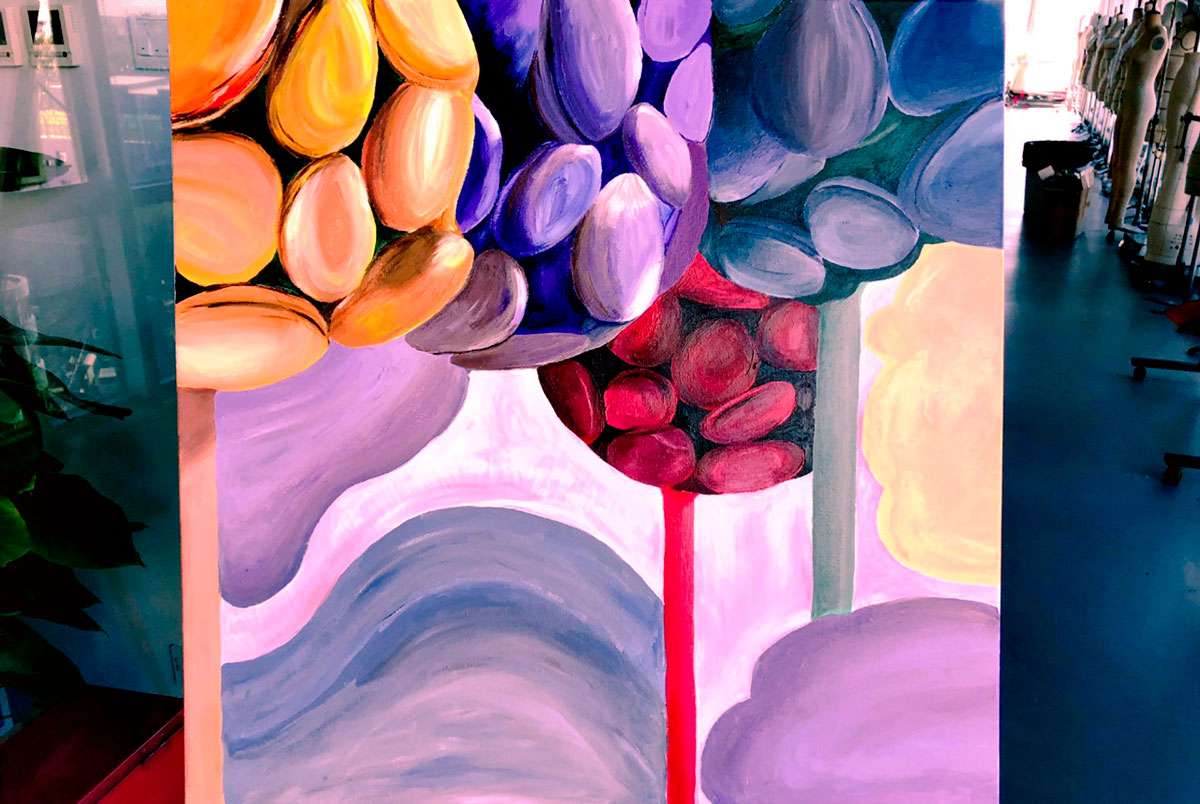 We are
certified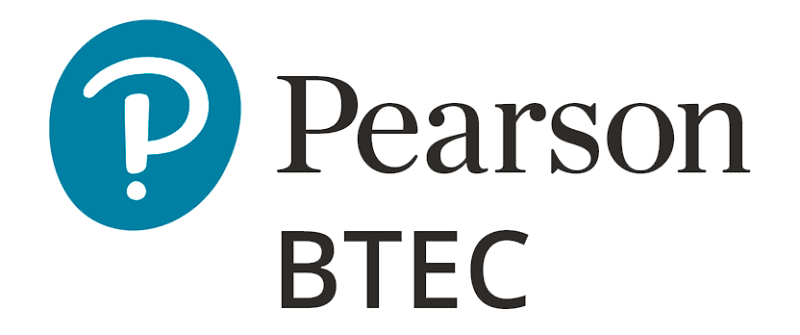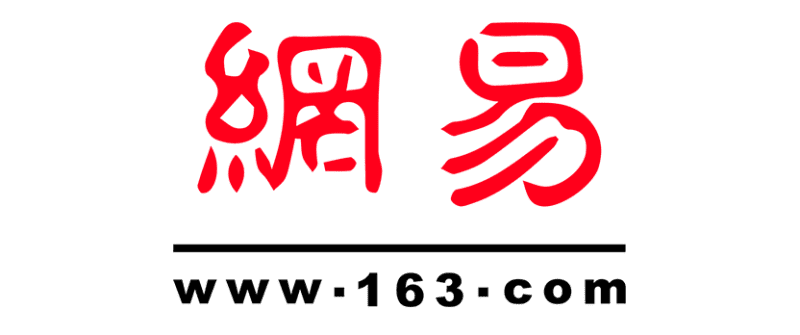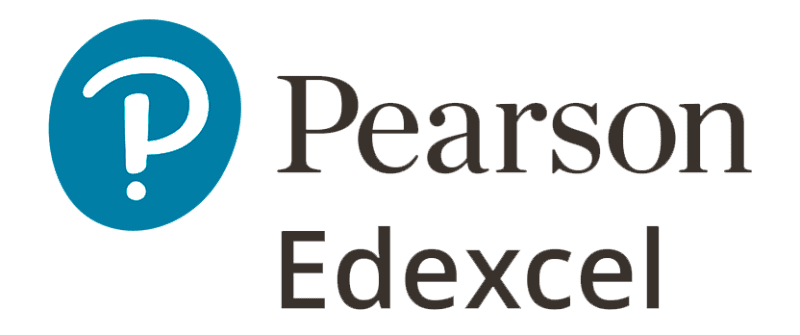 What we do
We are an art school that fosters individuality and embraces innovation in China's art, design, and media scene. At BACA, we value cultural diversity and believe in pushing the boundaries of concepts, materials and media we utilize to create.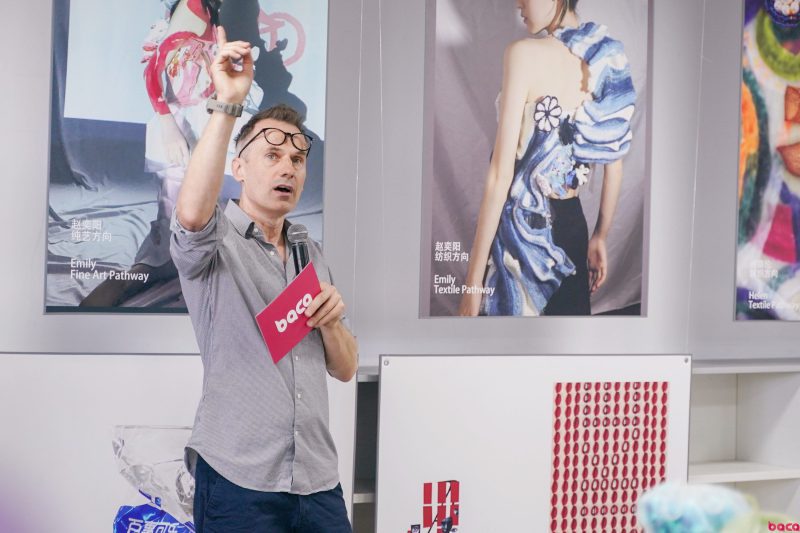 Baca:
Academy
We are an art school that fosters individuality and embraces innovation in China's art, design, and media scene. At BACA, we value cultural diversity and believe in pushing the boundaries of concepts, materials and media we utilize to create.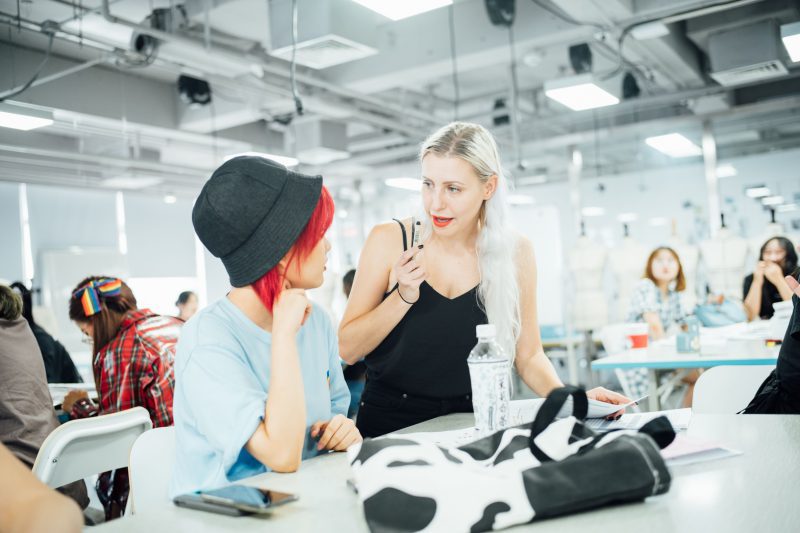 Baca:
Portfolio
At our Academy, we offer our A-Level, Fashion and Art Management and Foundation courses. 15 international teachers are teaching seven different pathways with various specialisations available for you to choose from.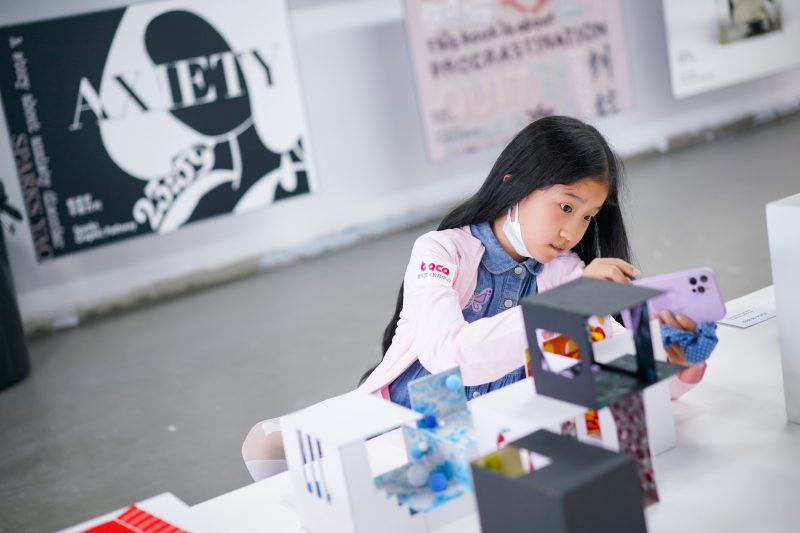 Baca:
Short Courses
At our Portfolio School over seventy international and Chinese teachers are available to teach multiple specialisations. The school follows a bespoke course system, giving you the flexibility to prepare for undergraduate, graduate and even PhD courses at any major art school.
Our
Academy
Courses
The Baca Academy offers four major courses, targeting students aged 15 to 21. You can choose from seven main directions of study: Textile and Fashion, 3D, Fine Art, Graphics and Photo Media, and Visual Communication. Find out more about our academic art and design courses on the right.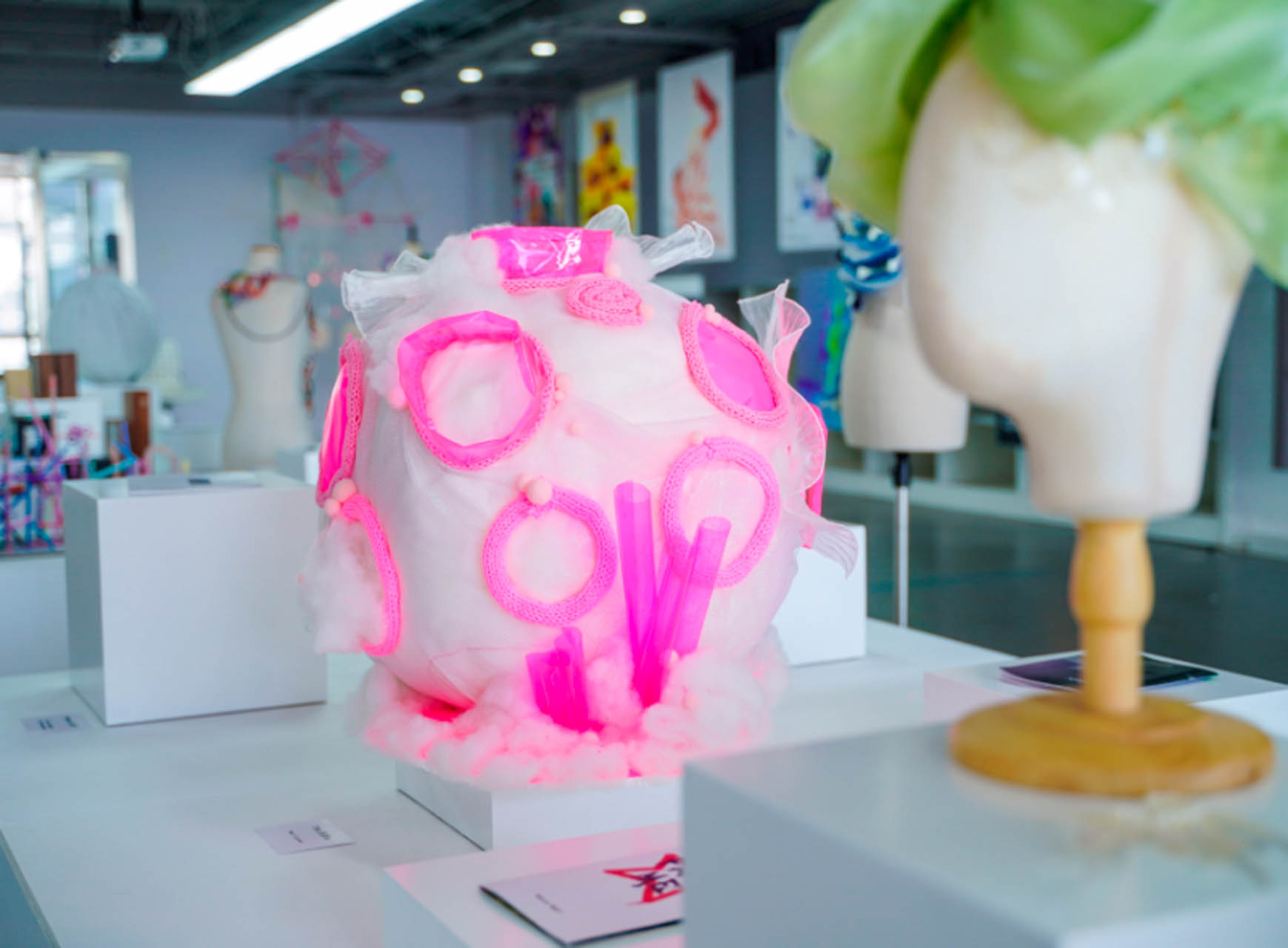 One-Year A-Level
In this fast-paced course you will acquire two A-Levels, preparing you for Baca Foundation. You'll be introduced to the same topics as in our two-year course, however in a less in-depth setting, choosing your specification after only 3 months.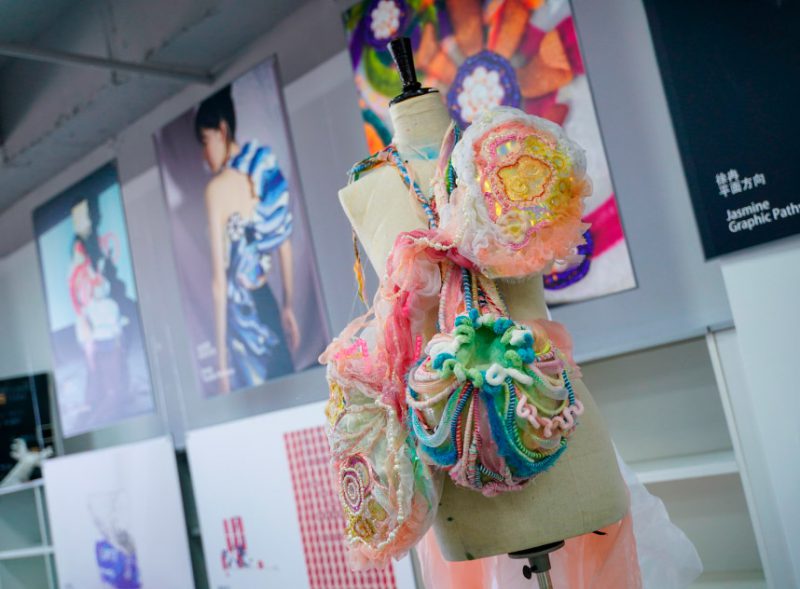 Two-Year A-Level
In this in-depth course you will acquire two A-Levels, preparing you for Baca Foundation. You will be introduced to multiple creative topics. In your second year, you'll develop an understanding and practical abilities within your chosen pathway.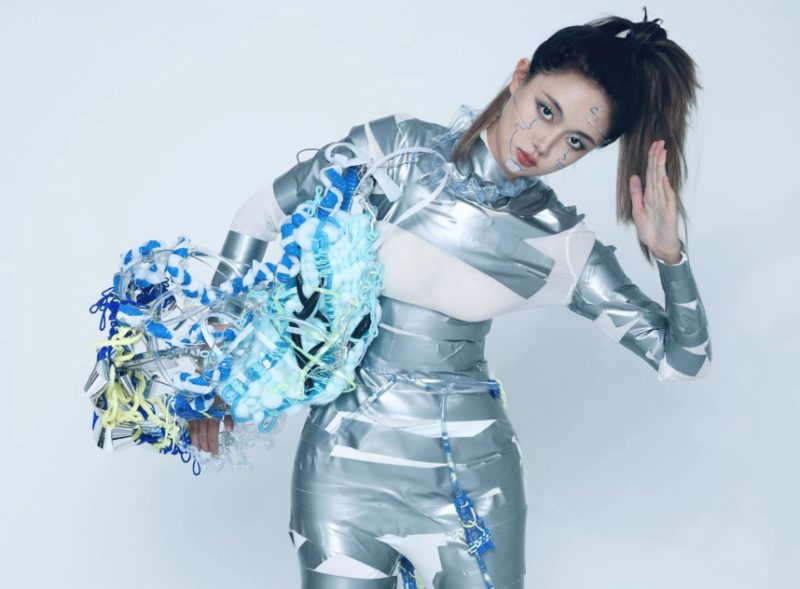 Foundation
BACA Foundation is a fast-paced course which requires you to be creatively mature, out-spoken as well as resilient to a highly competitive environment. The educational aim is to develop your project skills. You will apply to university using your very own portfolio.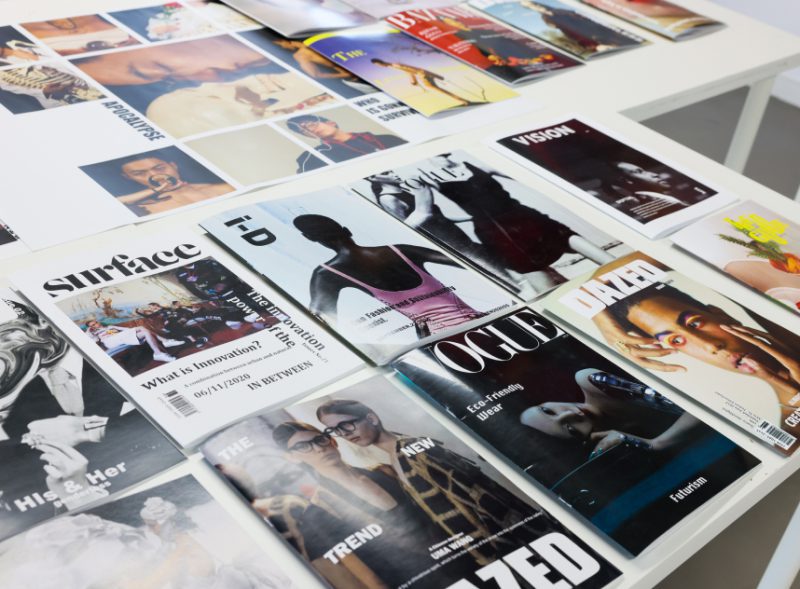 Fashion & Art Management
At Baca FAM you'll become engaged through projects, lectures as well as one-on-one tutorials. Your teachers put a strong emphasis on teaching international communication and critical thinking skills, giving you a solid base for pursuing an international career in management.
What our
alumni say
During my study year at Baca Foundation, the most beneficial aspect was the cultivation of independence. Unlike relying solely on teachers, Baca's teaching method prioritizes student thinking, granting freedom and potential in both themes and work methods. The exceptional atmosphere at Baca further enhanced this experience, providing separate work-spaces that immersed me in my creative process.
Sherry
Textile alumni from 2023, now studying textile design at University of the Arts London
At BACA, the learning environment is characterized by openness, emphasizing the importance of having a clear target in mind. One must be conscious of their project's needs as it progresses. Personally, I encountered a significant challenge in acquiring software and coding skills, which necessitated self-driven exploration, persistent efforts, and continuous practice to achieve mastery. In my view, the most significant accomplishment in this journey has been the cultivation of my self-learning abilities.
Paul
VC alumni from 2023, now studies UX Design and London College of Communications
My experience during the foundation year at BACA was truly captivating. I gained comprehensive knowledge in research, critical thinking, modeling, and production, which equipped me with a well-rounded learning system. The faculty at BACA provided us with a remarkable degree of freedom and treated us as undergraduate students, fostering the development of my time management skills and project coordination.
Tung-Suet
3D alumni from 2023, now studies architecture at Central Saint Martins
During my one-year study at FAD, I acquired a profound comprehension of art, which facilitated a gradual transformation of my initial "enthusiasm for art" into a more independent and nuanced perspective. Joining BACA will further consolidate this foundation for your future university endeavors. Here, the dedicated faculty members will assist you not only in enhancing your creative production and technical skills but also in fostering critical thinking and developing fundamental conceptual understanding, which are paramount aspects of artistic education.
Olivia
Fine arts alumni from 2023, now studies at Fine Art Goldsmiths, University of London
I think where I improved most at BACA was within my mindset for carrying out an entire project. I didn't have a set logic before, and I didn't know how to rationally apply research to my practice. At BACA, I learned how to reflect as well as how to seek feedback from teachers. This logic of "create – show and seek feedback – evaluate and recreate" is the key to a successful art project.
Anne
She graduated in 2020 and has started her Bachelor in illustration & visual media at LCC two years ago.
On the eighth floor in the morning, you can hear the gentle sound of the wind blowing the window chains. As you approach the window, it seems like the whole city is transitioning into autumn and laid out before your eyes. You also hear the sound of motorcycles delivering food, vendors calling out their wares, and birds chirping. The city's rooftops glisten with the early morning sun, and you know that your friends and respected mentors are on their way. You will all gather again at the communal white table to work towards your goals.
Chrysanthemum
She graduated in 2022 and just started her first year in London. She studies fine art drawing at Camberwell College of Arts.
BACA has helped me become more confident, find the direction that really suits me, and has given me a real insight into what the process of development looks like. Each of the BACA teachers has their own teaching style and method. The Chinese support staff were very dedicated to helping students with applications and interviews. My main teacher, Sakura, supported my idea brainstorming and encouraged as well as supervised me when needed. I really enjoyed working with all teachers at BACA!
Jenny
Jenny graduated in 2022 and now started studying at textile design at the Chelsea College of Arts.
During the preparation of my portfolio, I revised it countless times, watching it change from messy and disorderly to concise and logical. Of course, Aschkan helped me a lot during this period, whether it was on weekends, during holidays or late at night, he dealt with my problems in time and give me feedback, and I just needed to follow his comments step by step – until I had the perfect portfolio.
Leah
Studied art and fashion management from 2022-2023
I was originally a person with poor computer skills, but now I can independently build a multi-functional website. During this period, Aschkan gave me a lot of help and patiently guided me. With his help, I was able to complete my project perfectly. Aschkan is also very serious and responsible. He helped us revise our personal statement several times, and also put forward better suggestions for the portfolio and helped me improve it many times, so that every detail was at its best.
Asteria
Studied art and fashion management from 2021-2022
Baca academy is a very professional and reliable place. As a student, you really appreciate the high professional level of the teachers and especially Aschkan, our head teacher. All the tutors are constantly preparing us for our university application, so I am very motivated to learn from them.
Krida
Studied art and fashion management from 2022-2023
Offers
2022/23
2022-2023
陈 果
中央圣马丁学院
本科视觉传达设计专业
2022-2023
金桢洋
中央圣马丁学院
本科建筑设计专业
2022-2023
曾诗悦
中央圣马丁学院
本科纺织品设计专业
2022-2023
张潇洋
中央圣马丁学院
本科时装设计专业:针织
2022-2023
廖见纯
中央圣马丁学院
本科时尚传媒专业:形象与推广
2022-2023
周冬雪
中央圣马丁学院
本科建筑设计专业
2022-2023
张兆祎林
伦敦传媒学院
本科交互设计专业
2022-2023
陈 果
伦敦传媒学院
本科插画与视觉媒体专业
2022-2023
郑以勒
伦敦传媒学院
本科商业摄影专业
2022-2023
郑以勒
伦敦传媒学院
本科摄影专业
2022-2023
糜颖捷
伦敦传媒学院
本科平面与媒体设计专业
2022-2023
杨雅茜
伦敦传媒学院
本科平面与媒体设计专业
2022-2023
李涵宇
伦敦传媒学院
本科混合现实(MR)与融媒体专业
2022-2023
李涵宇
伦敦传媒学院
本科广告专业
2022-2023
李嘉颐
伦敦传媒学院
本科设计管理专业
2022-2023
易 菲
伦敦传媒学院
本科公共关系专业
2022-2023
刘禹岑
伦敦传媒学院
本科服务设计专业
2022-2023
刘禹岑
伦敦传媒学院
本科交互设计专业
2022-2023
刘禹岑
伦敦传媒学院
本科用户体验设计专业
2022-2023
吴馨蕾
伦敦传媒学院
本科艺术创意指导专业
2022-2023
叶思雨
伦敦传媒学院
本科设计管理专业
2022-2023
赵千睿
伦敦传媒学院
本科艺术创意指导专业
2022-2023
徐宛毓
伦敦传媒学院
本科艺术创意指导专业
2022-2023
黄舒怡
伦敦传媒学院
本科广告专业
2022-2023
魏芷晴
伦敦传媒学院
本科设计管理专业
2022-2023
马一平
伦敦传媒学院
本科插画与视觉媒体专业
2022-2023
赵梓漪
伦敦传媒学院
本科广告专业
2022-2023
蔡依伶
伦敦传媒学院
本科设计管理专业
2022-2023
李 昱
伦敦传媒学院
本科广告专业
2022-2023
李婧雯
伦敦传媒学院
本科电影实践专业
2022-2023
曾子恒
伦敦传媒学院
本科游戏艺术专业
2022-2023
张珈榕
伦敦传媒学院
本科插画与视觉媒体专业
2022-2023
张亦萱
伦敦传媒学院
本科公共关系专业
2022-2023
叶蓝昕
伦敦传媒学院
本科平面与媒体设计专业
2022-2023
陈彦希
伦敦时装学院
本科创意剪裁专业
2022-2023
陈彦希
伦敦时装学院
本科时尚设计开发专业
2022-2023
邢智琳
伦敦时装学院
本科纺织品设计专业:印花
2022-2023
李嘉颐
伦敦时装学院
本硕连读时尚战略管理专业
2022-2023
易 菲
伦敦时装学院
本科时尚公共关系与传播专业
2022-2023
张馨文
伦敦时装学院
本科时尚饰品和箱包专业
2022-2023
张潇洋
伦敦时装学院
本科时尚箱包与饰品专业
2022-2023
廖见纯
伦敦时装学院
本科时尚摄影专业
2022-2023
刘子轶
伦敦时装学院
本科时尚运动衣专业
2022-2023
刘子轶
伦敦时装学院
本科高级成衣定制专业
2022-2023
刘子轶
伦敦时装学院
本科时装设计与工艺专业:男装
2022-2023
闫关平
伦敦时装学院
本科时尚买手与营销专业
2022-2023
许若妍
伦敦时装学院
本科时尚珠宝专业
2022-2023
王烨孜
伦敦时装学院
本科时尚发型与化妆专业
2022-2023
李子悦
伦敦时装学院
本科时尚视觉营销与品牌专业
2022-2023
徐 格
伦敦时装学院
本科时尚视觉营销与品牌专业
2022-2023
张鑫宇
伦敦时装学院
本科时尚买手与营销专业
2022-2023
刘娣冰
伦敦时装学院
本科时尚创意剪裁专业
2022-2023
邢智琳
切尔西艺术学院
本科纺织品设计专业
2022-2023
曾诗悦
切尔西艺术学院
本科纺织品设计专业
2022-2023
张馨文
切尔西艺术学院
本科纺织品设计专业
2022-2023
李虹瑾
切尔西艺术学院
本科纯艺专业
2022-2023
李佩霖
切尔西艺术学院
本科产品与家具设计专业
2022-2023
尤思懿
切尔西艺术学院
本科纺织品设计专业
2022-2023
姜汉歌
切尔西艺术学院
本科室内设计专业
2022-2023
金桢洋
坎伯韦尔艺术学院
本科室内与空间设计专业
2022-2023
郑以勒
坎伯韦尔艺术学院
本科纯艺专业:摄影
2022-2023
糜颖捷
坎伯韦尔艺术学院
本科平面设计专业
2022-2023
杨雅茜
坎伯韦尔艺术学院
本科平面设计专业
2022-2023
周冬雪
坎伯韦尔艺术学院
本科室内与空间设计专业
2022-2023
赵佳木
坎伯韦尔艺术学院
本科纯艺专业:雕塑
2022-2023
纪博雯
坎伯韦尔艺术学院
本科纯艺专业:雕塑
2022-2023
邹宛倪
温布尔登艺术学院
本科戏剧与影视服装设计专业
2022-2023
赵元祎
温布尔登艺术学院
本科戏剧与影视服装设计专业
2022-2023
傅一珉
温布尔登艺术学院
本科影视特效制作专业
2022-2023
杨 洋
温布尔登艺术学院
本科舞台与表演道具设计专业
2022-2023
丁学申
温布尔登艺术学院
本科舞台与表演道具设计专业
2022-2023
陈 果
中央圣马丁学院
本科视觉传达设计专业
2022-2023
金桢洋
中央圣马丁学院
本科建筑设计专业
2022-2023
曾诗悦
中央圣马丁学院
本科纺织品设计专业
2022-2023
张潇洋
中央圣马丁学院
本科时装设计专业:针织
2022-2023
廖见纯
中央圣马丁学院
本科时尚传媒专业:形象与推广
2022-2023
周冬雪
中央圣马丁学院
本科建筑设计专业
2022-2023
张兆祎林
伦敦传媒学院
本科交互设计专业
2022-2023
陈 果
伦敦传媒学院
本科插画与视觉媒体专业
2022-2023
郑以勒
伦敦传媒学院
本科商业摄影专业
2022-2023
郑以勒
伦敦传媒学院
本科摄影专业
2022-2023
糜颖捷
伦敦传媒学院
本科平面与媒体设计专业
2022-2023
杨雅茜
伦敦传媒学院
本科平面与媒体设计专业
2022-2023
李涵宇
伦敦传媒学院
本科混合现实(MR)与融媒体专业
2022-2023
李涵宇
伦敦传媒学院
本科广告专业
2022-2023
李嘉颐
伦敦传媒学院
本科设计管理专业
2022-2023
易 菲
伦敦传媒学院
本科公共关系专业
2022-2023
刘禹岑
伦敦传媒学院
本科服务设计专业
2022-2023
刘禹岑
伦敦传媒学院
本科交互设计专业
2022-2023
刘禹岑
伦敦传媒学院
本科用户体验设计专业
2022-2023
吴馨蕾
伦敦传媒学院
本科艺术创意指导专业
2022-2023
叶思雨
伦敦传媒学院
本科设计管理专业
2022-2023
赵千睿
伦敦传媒学院
本科艺术创意指导专业
2022-2023
徐宛毓
伦敦传媒学院
本科艺术创意指导专业
2022-2023
黄舒怡
伦敦传媒学院
本科广告专业
2022-2023
魏芷晴
伦敦传媒学院
本科设计管理专业
2022-2023
马一平
伦敦传媒学院
本科插画与视觉媒体专业
2022-2023
赵梓漪
伦敦传媒学院
本科广告专业
2022-2023
蔡依伶
伦敦传媒学院
本科设计管理专业
2022-2023
李 昱
伦敦传媒学院
本科广告专业
2022-2023
李婧雯
伦敦传媒学院
本科电影实践专业
2022-2023
曾子恒
伦敦传媒学院
本科游戏艺术专业
2022-2023
张珈榕
伦敦传媒学院
本科插画与视觉媒体专业
2022-2023
张亦萱
伦敦传媒学院
本科公共关系专业
2022-2023
叶蓝昕
伦敦传媒学院
本科平面与媒体设计专业
2022-2023
陈彦希
伦敦时装学院
本科创意剪裁专业
2022-2023
陈彦希
伦敦时装学院
本科时尚设计开发专业
2022-2023
邢智琳
伦敦时装学院
本科纺织品设计专业:印花
2022-2023
李嘉颐
伦敦时装学院
本硕连读时尚战略管理专业
2022-2023
易 菲
伦敦时装学院
本科时尚公共关系与传播专业
2022-2023
张馨文
伦敦时装学院
本科时尚饰品和箱包专业
2022-2023
张潇洋
伦敦时装学院
本科时尚箱包与饰品专业
2022-2023
廖见纯
伦敦时装学院
本科时尚摄影专业
2022-2023
刘子轶
伦敦时装学院
本科时尚运动衣专业
2022-2023
刘子轶
伦敦时装学院
本科高级成衣定制专业
2022-2023
刘子轶
伦敦时装学院
本科时装设计与工艺专业:男装
2022-2023
闫关平
伦敦时装学院
本科时尚买手与营销专业
2022-2023
许若妍
伦敦时装学院
本科时尚珠宝专业
2022-2023
王烨孜
伦敦时装学院
本科时尚发型与化妆专业
2022-2023
李子悦
伦敦时装学院
本科时尚视觉营销与品牌专业
2022-2023
徐 格
伦敦时装学院
本科时尚视觉营销与品牌专业
2022-2023
张鑫宇
伦敦时装学院
本科时尚买手与营销专业
2022-2023
刘娣冰
伦敦时装学院
本科时尚创意剪裁专业
2022-2023
邢智琳
切尔西艺术学院
本科纺织品设计专业
2022-2023
曾诗悦
切尔西艺术学院
本科纺织品设计专业
2022-2023
张馨文
切尔西艺术学院
本科纺织品设计专业
2022-2023
李虹瑾
切尔西艺术学院
本科纯艺专业
2022-2023
李佩霖
切尔西艺术学院
本科产品与家具设计专业
2022-2023
尤思懿
切尔西艺术学院
本科纺织品设计专业
2022-2023
姜汉歌
切尔西艺术学院
本科室内设计专业
2022-2023
金桢洋
坎伯韦尔艺术学院
本科室内与空间设计专业
2022-2023
郑以勒
坎伯韦尔艺术学院
本科纯艺专业:摄影
2022-2023
糜颖捷
坎伯韦尔艺术学院
本科平面设计专业
2022-2023
杨雅茜
坎伯韦尔艺术学院
本科平面设计专业
2022-2023
周冬雪
坎伯韦尔艺术学院
本科室内与空间设计专业
2022-2023
赵佳木
坎伯韦尔艺术学院
本科纯艺专业:雕塑
2022-2023
纪博雯
坎伯韦尔艺术学院
本科纯艺专业:雕塑
2022-2023
邹宛倪
温布尔登艺术学院
本科戏剧与影视服装设计专业
2022-2023
赵元祎
温布尔登艺术学院
本科戏剧与影视服装设计专业
2022-2023
傅一珉
温布尔登艺术学院
本科影视特效制作专业
2022-2023
杨 洋
温布尔登艺术学院
本科舞台与表演道具设计专业
2022-2023
丁学申
温布尔登艺术学院
本科舞台与表演道具设计专业