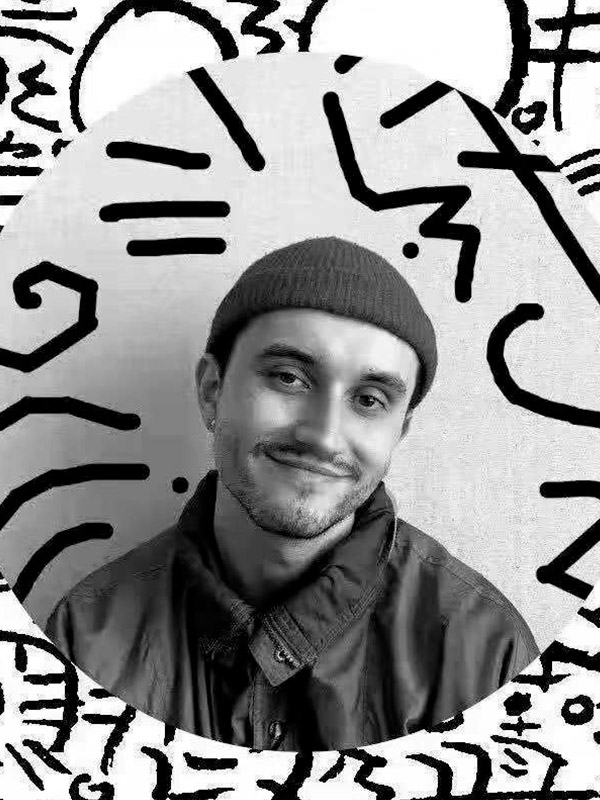 Kerry holds a Master's degree in Fine Art from the University of Swansea. He is a contemporary artist whose practice ranges across several mediums such as photography, video, painting, drawing, stone and performance. His practice explores a broad range of concepts. Grief, abjection, memory, identity, pattern, abstraction and mark making.
Kerry has worked at and exhibited in countless galleries and museums across the UK. He is part of the "Five M/Others" art collective that engages in experimental forms of art and therapy, using art as a tool of healing. Wanting to give back, Kerry has cared for children with special needs, worked as a grief counsellor, and was engaged with supporting FGM survivors and asylum seekers.
Kerry's wish to pursue a career in teaching art is as much based on his participation in social projects as his work for galleries and museums. He sees the real purpose of art in dissolving barriers - both individually and collectively. Since then, Kerry has continued to work as an art instructor and visual artist. Kerry joined BACA as Fine Art Drawing and Illustration teacher in 2021. As an art instructor, Kerry believes in an applied-creation approach, enabling students to evaluate, self-reflect and communicate. He focuses on using art as a tool to communicate, express and structure ideas as well as thoughts and opinions.
As he believes in curiosity and experimentation, Kerry strives to create an open and active environment that encourages his students to explore and to engage with unfamiliar as well as innovative methods of practice. A multi-talent himself, Kerry encourages to apply and express across all disciplines, such as video, art, textiles, performance, print-making and many more. He builds this classroom ethos by encouraging his students, exposing them to the unknown and opening up a boundless space in which students feel comfortable to express themselves.
Education
University of Swansea
Country
UK

Baca Course
Fine art drawing and illustration teacher at FAD
About Kerry Challis Thomas
Outside BACA Kerry continues to engage and explore the boundaries of drawing and sculpture. Kerry has a passion for reading and hiking, as he enjoys immersing himself in nature.