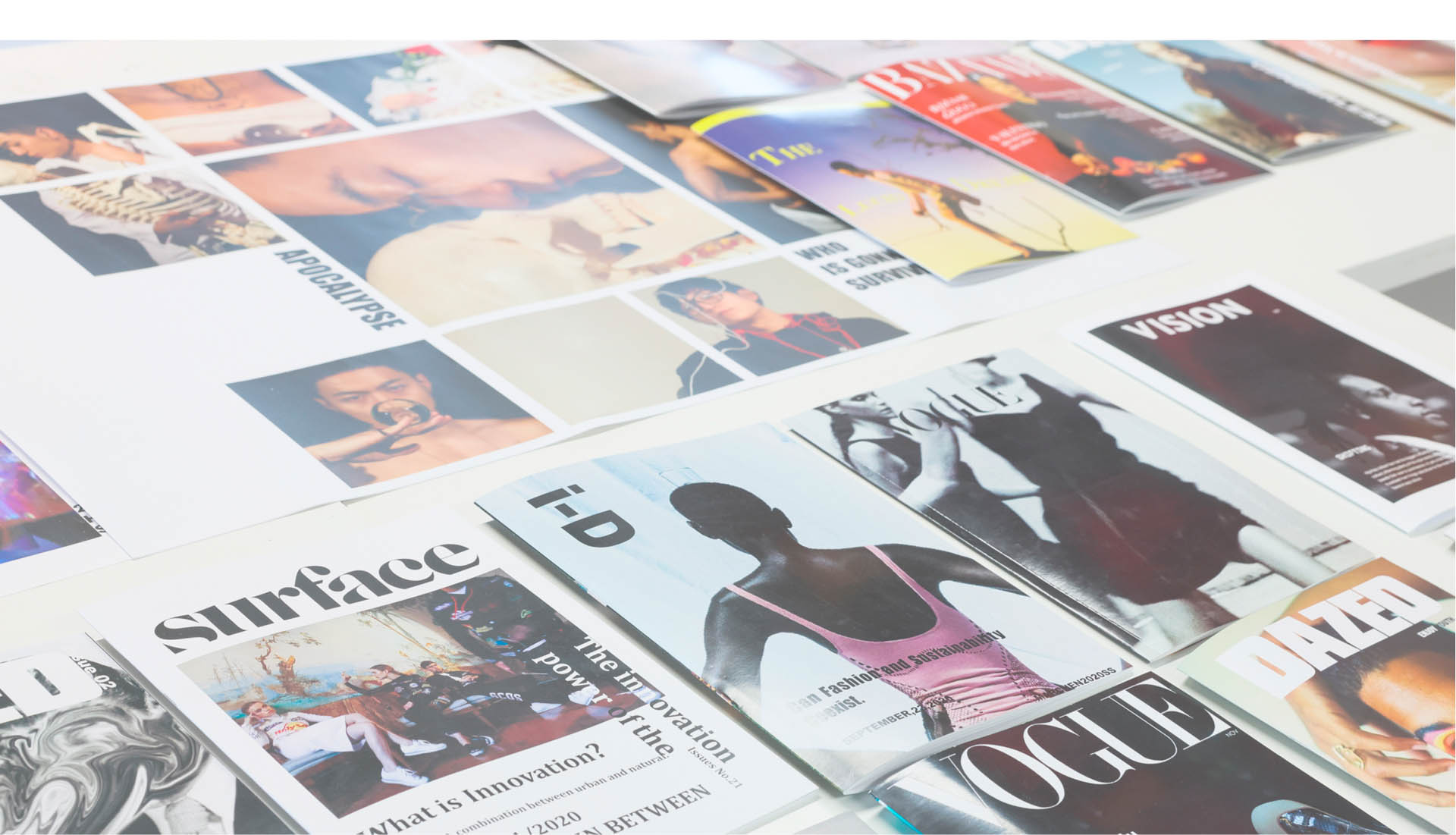 Baca Fashion &
Art Management
What's your goal ?
Are you 17 or older with a passion for Fashion Management, Fashion Media or Digital Media?
Are you looking to develop business and media skills in a brand context such as marketing campaigns and Adobe Suite design?
Have successfully completed BACA A-Level year two or high school in China, the USA, Canada, Australia or the UK?
Are you dreaming of attending the world's most prestigious art schools in the UK, Canada, the USA, or Australia?
You have an English Level of IELTS 5.0 or higher?
You're looking to create a meaningful portfolio and written pieces that showcase your skills and passions?
If you have answered these questions with yes, BACA Fashion and Art Management is the ideal course for you.
During the BACA Fashion Management and Art Management programme, you will improve your skills in the fields of entrepreneurship and business. We will encourage you to develop an understanding of UK business and university culture, giving you a head start before other international students. You will complete a range of projects requiring you to produce visuals, reports, campaigns, photography, videos as well as app designs. Once you have completed this course, you will have your very own portfolio for international academia and industry purpose, including all assignments given to you over the span of the course.
The programme works with discovery and exploration techniques, meaning that you become engaged through projects, lectures as well as one-on-one tutorials, giving you a well-rounded learning experience. Your teachers will put a strong emphasis on teaching international communication and critical thinking skills, giving you a solid base for pursuing an international career.

At BACA, we take pride in our ability to support students in finding and following their individual creative paths. Our highly skilled and experienced teachers, who are also accomplished artists, offer invaluable advice and guidance.

Throughout your time at BACA, you will enjoy personalized English business and media writing support by native speakers, enabling you to express your ideas as well as understand and engage with the work of others.
Course
goal
The primary educational aim of this course is to explore and experiment with different specialist disciplines within fashion management and media.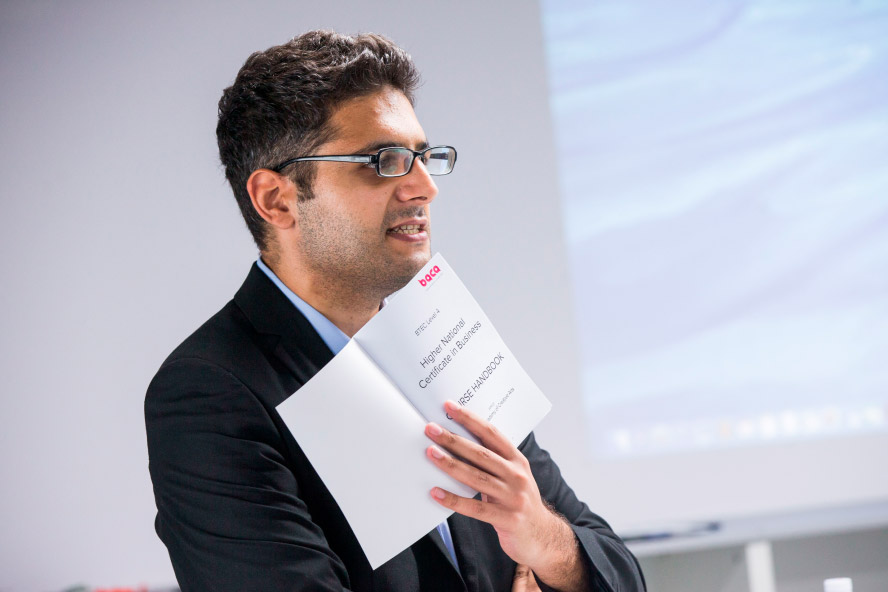 During BACA Fashion and Art Management, you will also apply to university, using your very own portfolio while receiving guidance for your application interview in English. Upon completion of the programme, you will receive the Pearson BTEC Level 4 Higher National Certificate in Business.
About the Certification
BACA provides the Pearson BTEC Level 4 Higher National Certificate in Business. This qualification is equivalent to the last high school year in China, the UK or the USA, Canada and Australia as well as the BACA international Diploma. Whilst being respected as a globally recognised education provider, Pearson, the UK's largest awarding body, offers academic and vocational qualifications. For further information, please visit their website: qualifications.pearson.com
What the course leader says

The focus of the Baca FAM programme is to let students communicate and develop their ideas through a variety of media and to see their concepts, experiments and outcomes from a more commercial perspective. I am especially proud when students independently plan and manage their projects and demonstrate an astonishing range of both strategic and visually communicative skills.
Aschkan Davarnia
Fashion and art management teacher at Baca FAM
Career
Paths
Baca Fashion and Art Management graduates work across a very wide spectrum of careers in fashion and media. From marketers and visual merchandisers to journalists, stylists, photographers, fashion buyers, product managers to fashion and art editors or retailers - the range of career opportunities is diverse.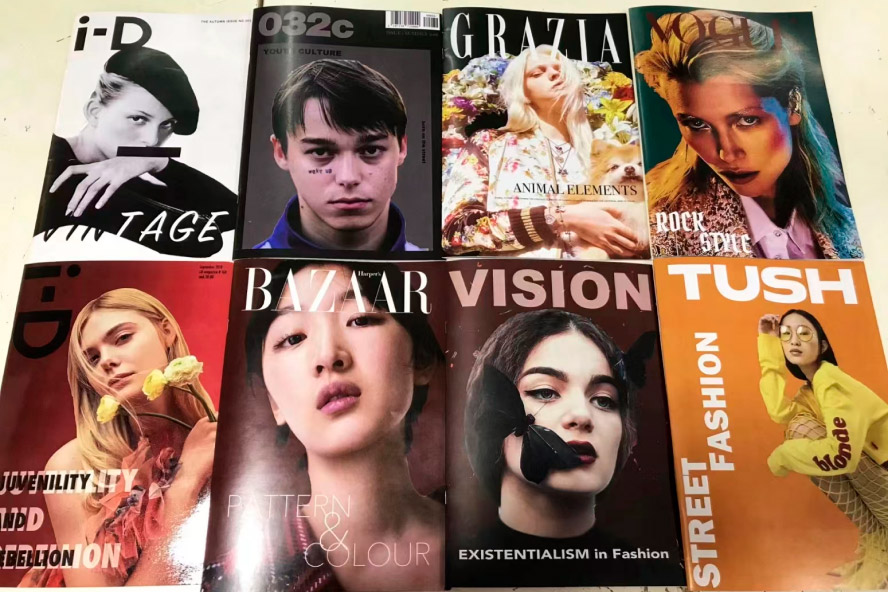 The Facilities
At BACA, we believe that a supportive and well-equipped environment is essential for unleashing creativity and fostering artistic growth. The A-Level facilities are located in the heart of Beijing's historical hutongs near Lama Temple. Our modern education complex provides an encouraging environment for all creative pursuits.

You will have access to our fully-equipped art studio, workshop rooms, graphic design and media studio, as well as the BACA English classroom. Our specialized teachers and technicians are committed to helping you work safely and creatively, so you can focus on developing your artistic potential.
What our alumni say
During the preparation of my portfolio, I revised it countless times, watching it change from messy and disorderly to concise and logical. Of course, Aschkan helped me a lot during this period, whether it was on weekends, during holidays or late at night, he dealt with my problems in time and give me feedback, and I just needed to follow his comments step by step – until I had the perfect portfolio.
Leah
Studied art and fashion management from 2022-2023
I was originally a person with poor computer skills, but now I can independently build a multi-functional website. During this period, Aschkan gave me a lot of help and patiently guided me. With his help, I was able to complete my project perfectly. Aschkan is also very serious and responsible. He helped us revise our personal statement several times, and also put forward better suggestions for the portfolio and helped me improve it many times, so that every detail was at its best.
Asteria
Studied art and fashion management from 2021-2022
Baca academy is a very professional and reliable place. As a student, you really appreciate the high professional level of the teachers and especially Aschkan, our head teacher. All the tutors are constantly preparing us for our university application, so I am very motivated to learn from them.
Krida
Studied art and fashion management from 2022-2023
Get in touch with us
Visit us at:
Yonghe Tower E,8FDongcheng Disctrict, Beijing
Phone: (+86110-84186799/6785/6788/6783
Working hours: 9 AM -5:30 PM, Mon to Fri
Email: admin@bacaorg.cn
This course sparked your interest? Please contact us and fill out the form below and our consulting team will be in touch.